Valley Hospital Star Employees Shine
What makes Valley Hospital Medical Center such a great place to work? The people! When you work at Valley Hospital, you're a part of an extended family of talented and relentlessly passionate people.
We love to celebrate our employees' accomplishments. Meet some of the stars at Valley Hospital who inspire us.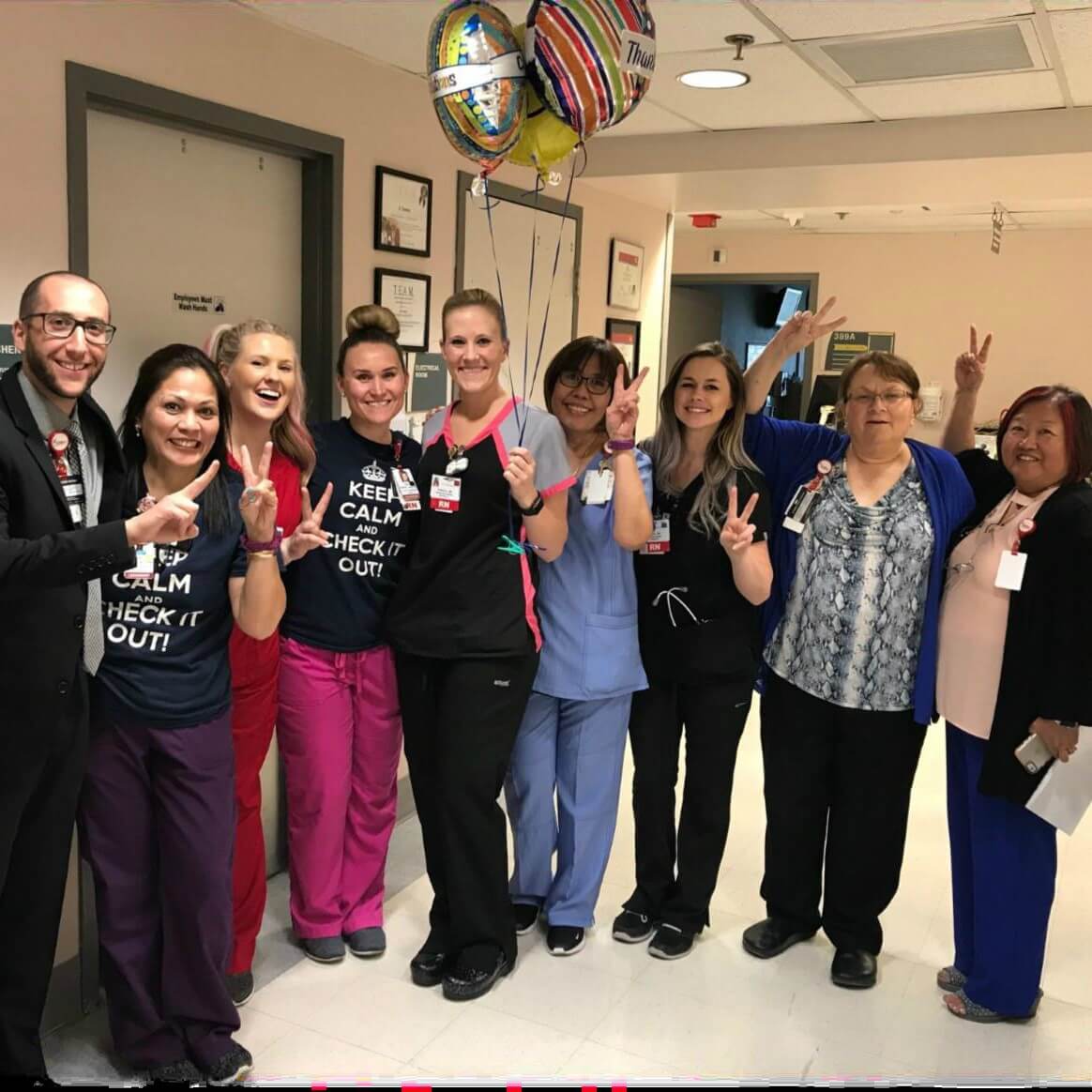 Tasha Edwards, from 3 Tower, was recognized as a Star Employee for being a patient care role model for other nurses here at Valley Hospital. Her patients say that she makes them feel like they are the only ones on her rounds, and she wows them with her positive attitude and can-do spirit.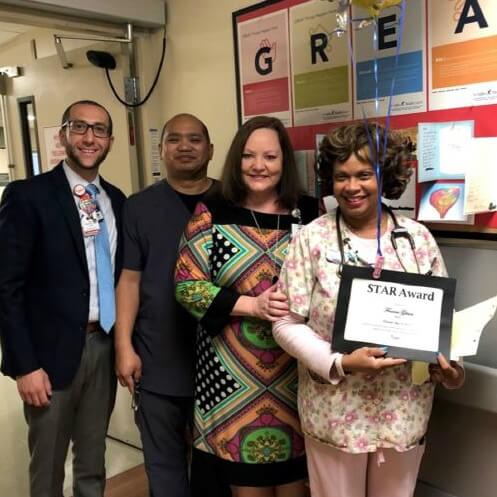 Frances Gibson, SICU Nurse, is a new BSN graduate. She's already actively working with patients and staff on progressive mobility training. Frances has been employed in the ICU since 2006 and is continuously assisting colleagues and patients for higher quality outcomes. Her patients say that she makes them feel comfortable and treats them like they are more important than anything else she is doing. Thank you, Frances!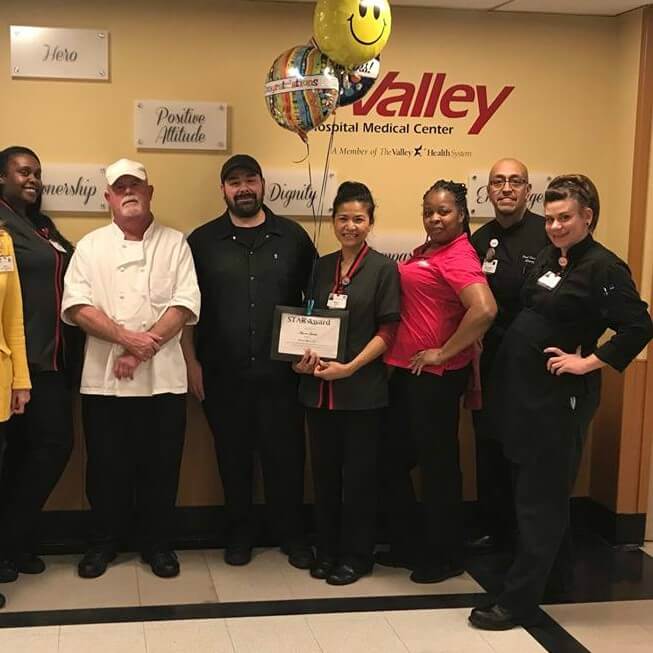 Amorn Geddes, from Dietary, was recognized by co-workers and physicians as delivering exemplary service through her daily interactions. She goes out of her way to ensure that everyone receives top service with a smile. She never hesitates to help, even when no one asks.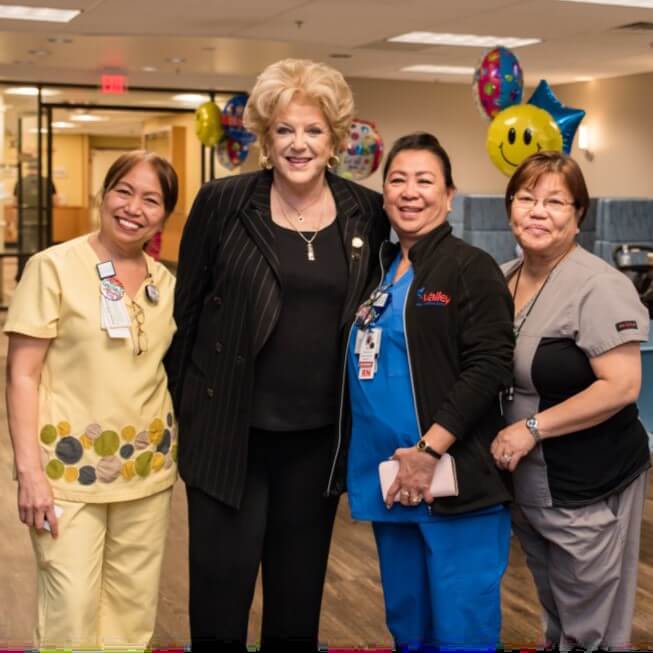 Mayor Carolyn Goodman celebrated Valley Hospital during Hospital Week. She applauded our professionals for making health care miracles possible for fellow Las Vegans and personally thanked employees for the compassionate and quality service they provide.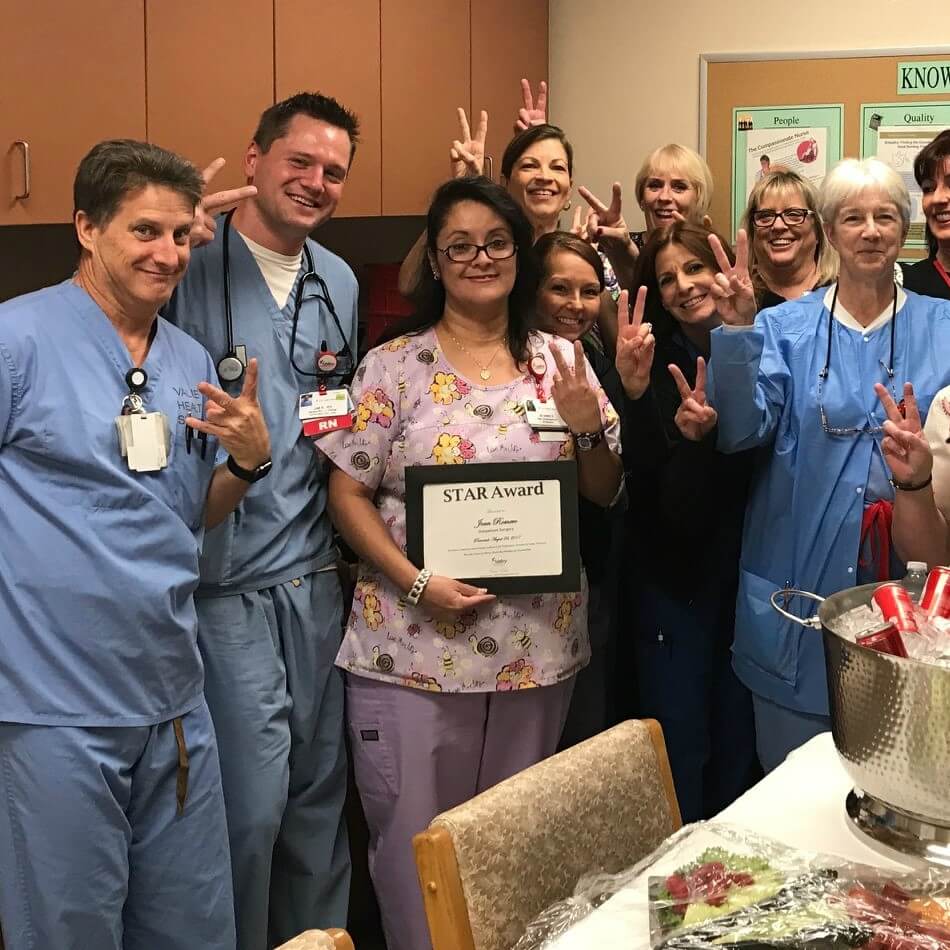 Joanne Romero's team from Outpatient Surgery Department helped her celebrate her win!