Compassion Through Nursing: How One Nurse Found Her Dream Job
Jennifer Valdez, a Registered Nurse in Labor and Delivery, found her dream job at Henderson Hospital. After eight years caring for her community in the ER, she worked with her leadership team to transition to Labor and Delivery. Discover why she chose Henderson Hospital to start her career and how the connections she's made have made a difference in their lives and hers.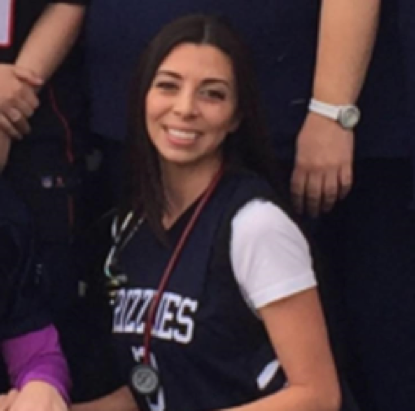 Name: Jennifer Valdez
Current Job Title: Registered Nurse, Labor and Delivery
VHS Hospital of Employment: Henderson Hospital
Total Years Worked at VHS: 15 months

How did you learn about VHS, and what made you want to work here?
I learned about VHS as they were beginning construction on the new Henderson Hospital. When I learned of the great leadership team, I knew I had to come and be a part of this new hospital experience.
What do you like about working at VHS?
I enjoy the culture! My co-workers are helpful, and I feel like there is a real sense of ownership. Not only do we take great care of the community, we take great care of each other. The staff I have been blessed to work with in the ER are kind, compassionate and very intelligent. It is great to surround myself with this energy!
What support and resources has VHS provided to help you with your career development and growth? What do you attribute your success to?
A long-term goal of mine has been to work in Labor and Delivery. I have been blessed to have been supported by my leadership in that they have assisted me in finally achieving my goal. Knowing that they would lose an ER nurse, they selflessly not only supported, but facilitated my transition, and after eight years in emergency medicine, I will finally have my dream job!
Can you give an example of a time you practiced Service Excellence?
Of all the important things we do as nurses, nothing is as important to our patients as compassion and empathy. I always try, despite how busy we are, to make that sacred connection with my patients and their families. I try to find a common ground or a reason why we are alike. Once I find that, giving a personalized and authentic experience comes naturally. Rarely do I get a compliment or feedback that isn't related to just treating the patient like I would my most loved family member. I feel like I practice service excellence by making it a priority to find that sacred connection with every patient, every time, no matter what. Sometimes it is challenging, but the ones that are the challenge are the most rewarding!
Update! After more than a year, Jennifer shared how she's liking life as a Labor and Delivery Nurse:
It's been 14 wonderful months! I couldn't be happier with my new career and am so beyond words and blessed to have been given this chance. I can't begin to place a value on the skills I've learned from my amazing colleagues and am so grateful for their willingness to teach and their patience with me as I continue to learn this difficult but beautiful craft. Thank you, thank you, thank you!